Published on
Sevan Muradian
May 13th, 1975 –February 17th, 2016
The Chicago Chess Community's hearts poured out with the passing of one its' finest, Sevan Muradian. "He was a force of nature." To all that knew him, we are reeling with shock at the passing of a true friend. To those that did not have the pleasure of crossing paths with Sevan, you may owe this man more than you know for helping restore the chess community in the USA in a big way. However, he was much more than just a well known International Arbiter, International Organizer, Secretary of FIDE Rules Commission, Lecturer for FIDE Arbiters' Commission and advisor for FIDE Online Commission. He was our friend. Stories are being shared all over the ChicagoArea Facebook group. This obituary is about sharing some of my stories about Sevan.
It was a cold Chicago night in February. My car would not start. The battery was dead. I had to get the car started. I needed to make a trip from Naperville suburb to Skokie suburb to play my strongest opponent ever. I had been given a rare opportunity for a player of my level to play an IM norm tournament. My car insurance company and AAA could not help in a timely manner for my game.I immediately called the organizer (if a player drops out then norms are ruined for everyone). He quietly listened to the issue and braced himself for my request. Was I going to drop out or find some way to get there? He had given me this chance trusting that I would not screw him over. He used a little known FIDE rule at the time to give lower rated players a chance like this one. If their rating was lower than 2100, FIDE would count one player as 2100 for the purposes of norms.I just told him nonchalantly, "start my clock and I will be there hell or high heaven before the hour is up. I don't know how yet but don't worry about that." He said "OK" and hung up. I started walking door to door to find jumper cables and a person with a working car. I eventually made my way to a gas station that had a portable generator and jumper cables. I made it to the tournament about 55 minutes later (losing half my time against a much stronger opponent!). I took a deep breath and ran inside to find my clock had not started! I went up to Sevan and asked. He said he had explained the situation to my opponent, Florin Felecan, and my opponent had decided to wait for me. This day was the start of two beautiful friendships, - one with Sevan and another with Florin. I got pulverized in that tournament, but I never forgot who gave me that chance. From then on, Sevan knew he could rely on me for things.He encouraged me to be become a Tournament Director like him.
This story shows the Sevan I came to know and love. He was smart, generous, transparent, a unique sense of humor, gave rare opportunities to people and recognized a person's worth long before they could recognize it themselves. He could be difficult, hard and even outright crude but he was also brilliant, steadfast in his vision and excellent at execution. While many will remember him for the 31 Norm events, his 245 tournaments directed and many more that he organized, the youth programs (like the Warren Junior Scholar program), his FIDE involvement, being a loving father, a mentor to the community, the Chicago Blaze, and yet he was so much more than all that he did.
Something I always loved about Sevan was you always knew where you stood with him. When he asked me to help run the Chicago Blaze chess team, it was like entering into the dream team.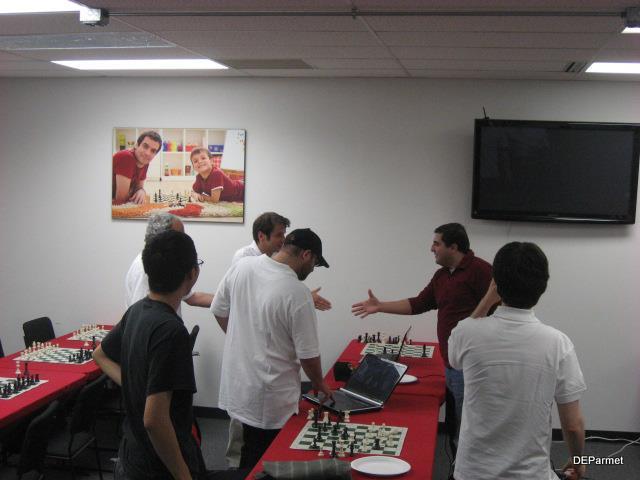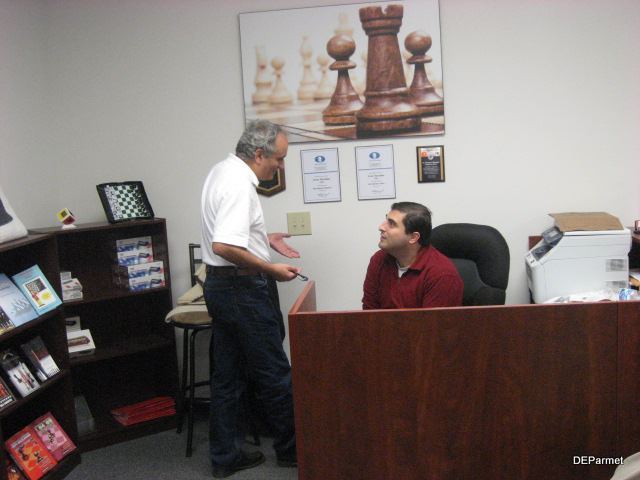 While the Chicago Blaze never went on to win the USChessLeague, we reached the championship match. Sevan was so generous with his time and money. I do not think anyone outside the staff really understood that team existed due to Sevan being the primary sponsor. He seemed to take immense pleasure from hiding his extreme generosity. [He even offered to be a free security advisor to my CEO's startup!]There were often times when I was on the phone with Sevan every single night working with him on Blaze issues. It was not easy to run a sports team – even the amazing one we had assembled. There was many a night where I would go from work to MBA class to Chicago Blaze Match. I could not wait for class to end so I could watch the team go to battle! I would walk in the door and Sevan would smile at me. Game on. I had never felt the Chicago Chess community's closeness until that team because Chicago has always been a divided community as long as I have known it. With the Chicago Blaze chess team, we tried to bring as many people together to represent the Chicago team spirit as we could.It was great fun to kibitz with Sevan outside while the games raged on inside. All the staff would throw our amateur thoughts and analysis around while the professionals played. Occasionally a team member would come to watch matches and join the staff in watching and kibitzing (talk about team spirit!).
When I decided to become a digital nomad, Sevan immediately invited me to join him on a trip to Armenia. While Armenia was going to be mostly FIDE business, we enjoyed several dinners and late nights in Yerevan together when his business was concluded. We managed to find time to run up to Lake Sevan. It was a beautiful day as we walked around Lake Sevan; and we had a nice lobster lunch together right on the lake.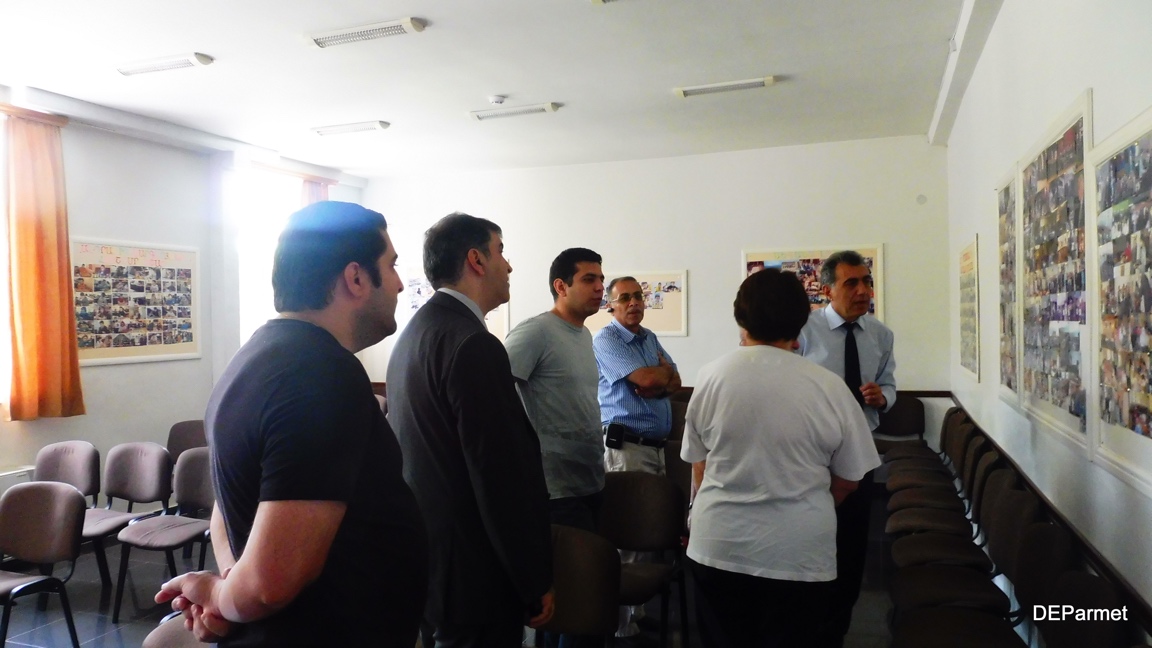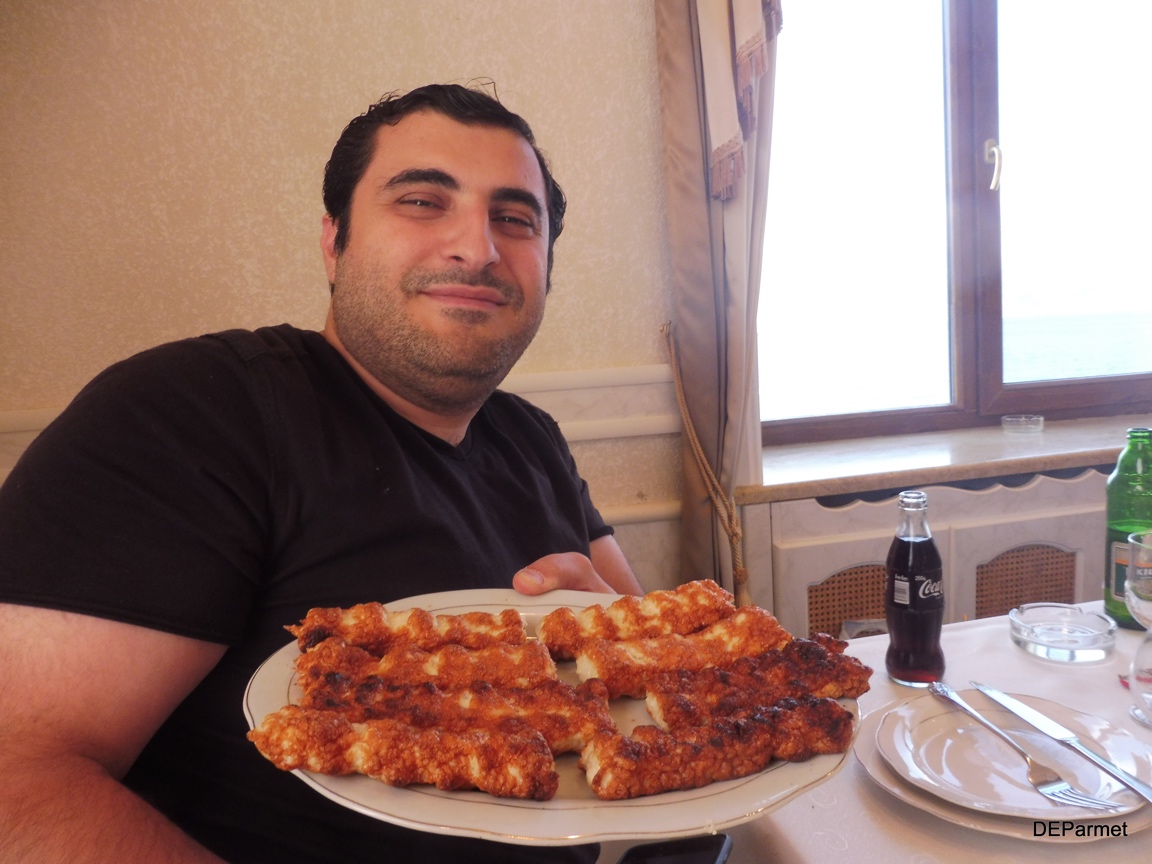 We also visited the Armenian Chess School there run by GMSmbat Lputian who personally showed us around.It was Sevan's only visit to his ancestral home. He loved this visit so much that he intended to bring back his wife and kids for a longer visit this year.It was the last time that Sevan and I were together in person; however, I continued to have conversations with him throughout the year. What Chess obituary is complete without a game? I show this game because it is the only time that Sevan and I played officially.
Goodbye to a close friend, mentor, sometimes employer and a travel companion. I will miss our regular dinners in Greek town. I will miss bantering with you constantly over one random topic or another. The community will miss you, your devious smile and your events.
Funeral information:
Memorial and Visitation are Monday, February 22nd at Smith-Corcoran Funeral Home: 185 E. Northwest Hwy Palatine, IL, 60067 9am to noon.
The Funeral will be 1pm at Vernon Cemetery 15215 Cemetery Rd Lincolnshire, IL 60069
In lieu of flowers, please support Sevan's two young daughters at www.gofundme.com/sevanmuradian
Norms:
Sevan was especially proud of his norm events. At the time he started his norm events with Glenn Panner at the Purple hotel, it was virtually impossible to achieve a norm in the United States. People general traveled to Europe. Now in large part due to Sevan's efforts (he ran over 30 norm events), norm events are held all throughout the United States. The players that achieved norms in his events held a special place in his heart. Eventually, I will update this list to include the full list of players that achieved a norm in one of his events as I know this list was extremely important to Sevan. However, right now, it appears that creating such a list is going to be a manual effort. Therefore, I will for the moment list the players I know from memory achieved a norm thanks to Sevan's efforts. If you are not on this list and should be, please contact me immediately!
Mehmed Pasalic (All three IM norms from NACA 4, 9 and 11)

Marc Arnold (All three IM norms from NACA 9, 12, and 14)

Florin Felecan (All three IM norms from NACA 20, 21 and 22 )
Mesgen Amanov
Jesse Kraai
Pascal Charbonneau GM norm #3 at 3rd NACA

Jan Van de Mortel IM norm #3 at 1st NACA

Iryna Zenyuk
Ray Robson IM norm #1 5th NACA

Ben Finegold GM norm #2 at 1st NACA
Tansel Turgut IM norm #1 at 7th NACA

Tom Bartell
Eric Rosen
Yuanling Yuan WIM norm #3

Robby Adamson IM norm #2 at the 24th NACA
Gauri Shankar earned IM norm #1 at 22nd NACA, IM norm #2 at 27th NACA
Adarsh Jayakumar IM norm #1 at 27th NACA
Giorgi Margvelashvili GM norm #1 at 4th NACA
Alilsa Melekhina IM norm #1, WIM norm #1, WGM norm #1 at 10th NACA

Other Obituaries:
Close friends Paul Truong and Susan Polgar share their grief.
Comments